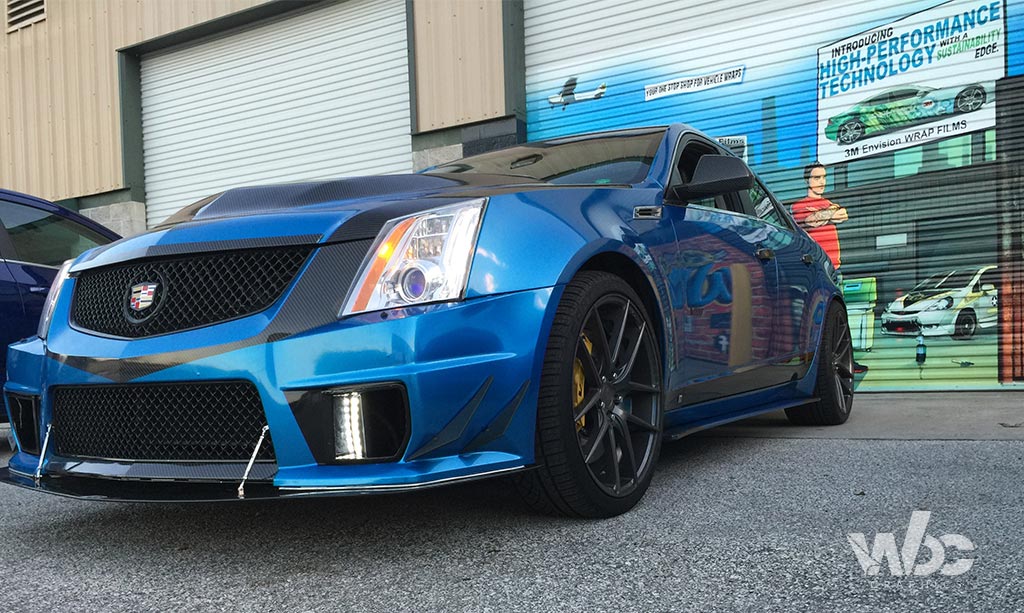 Learn About WBC Graphics
WBC Graphics stepped onto the scene as a humble father and son vehicle wrap company 15 years ago. Now that would be hard to picture because there has been a lot of growth since then. We have worked with many brands and businesses, and they have been able to bring their message to the streets! We provide high-quality wraps, giving businesses the ability to sport their commercial wraps in Daytona, FL on vehicles, trailers, and more. WBC Graphics knows how to do it right, and we have the following credentials: 3M Endorsed Graphics Installer, 3M Endorsed Architectural Installer, 3M Endorsed Knifeless Tape Installer, and 3M Authorized Trainer. If you want to do some advertising with commercial wraps in Daytona, FL, visit our website today!

Show Your Commercial Wraps in Daytona, FL
An excellent way to better promote your business or brand is by going down to WBC Graphics so that you can sport your commercial wraps in Daytona, FL. Picture this: there are thousands of on the road each day, all of them have people in them, and as they look out the window, they see your brand on commercial wraps in Daytona, FL. Eventually, they will pass by your business and look at your sign and see that it is familiar to them somehow. Finally, when they're in the market for the product or service your business provides, they'll remember it. Why is that? Because they saw you drive around with commercial wraps in Daytona, FL. And where did you get those wraps? That's right, you got them at WBC Graphics.

Just Plain Worth It
This is not just an out-there hypothetical scenario. If you go and get commercial wraps installed on your vehicle for $3,000, and one wrap reaches 5,000 people a day on average, after an average year, there will have been 9,000,000 impressions for $1.65 a day. That's a solid advertising job! All you did was drive with commercial wraps in Daytona, FL. WBC Graphics is where you need to go so that you can drive with commercial wraps in Daytona, FL. If you want to expand your brand, we can certainly help with that!